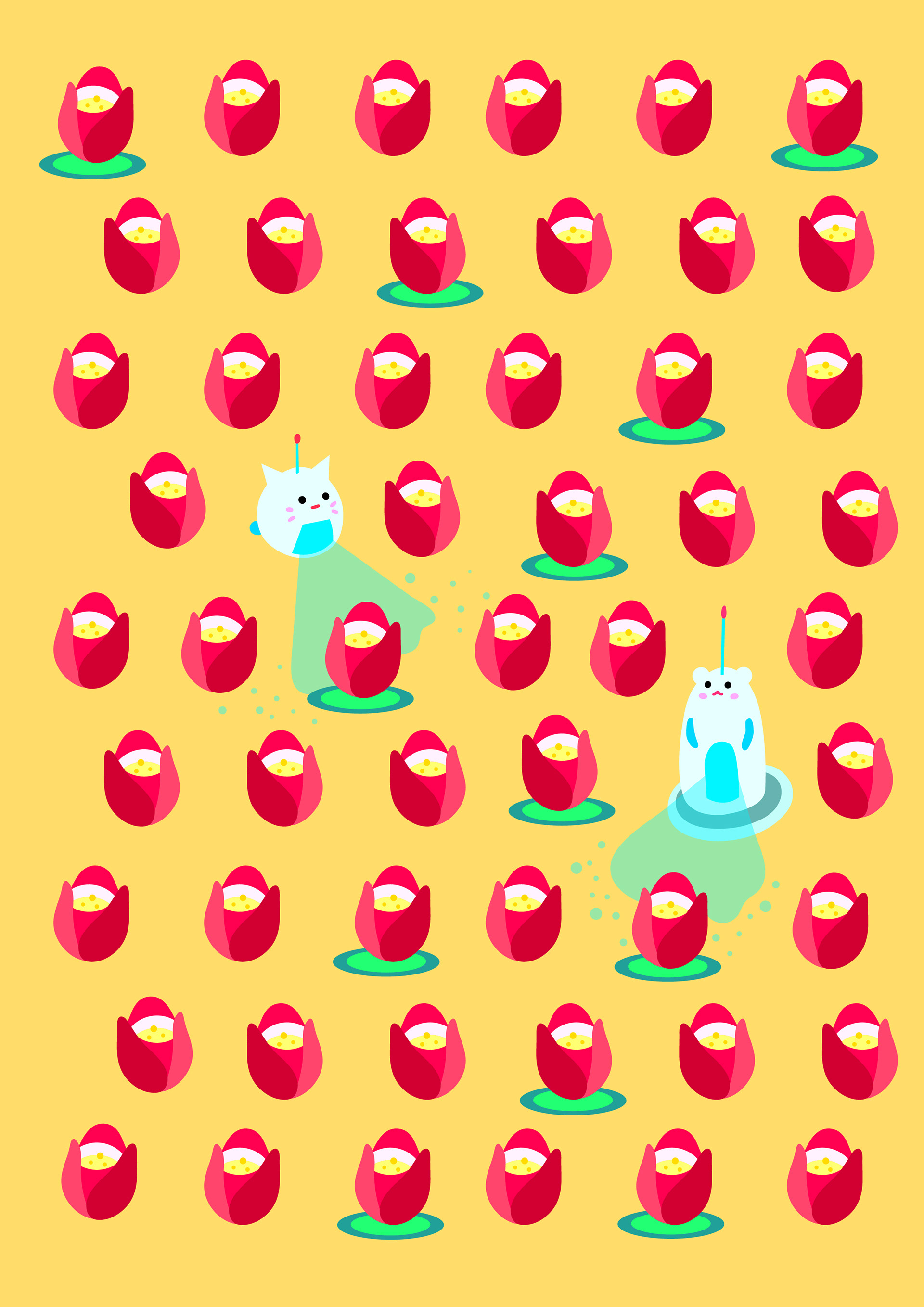 Watering tulip like things (2014)
The city, Topia has no originality as it is a copied city of old capital cities in the world. 
Therefore, the plants and animals are very different with the things our world. 
Bots know the fact more than us but they use original name for the copied object.
For example, they called the tulip like things as tulips and watering them with 
a great care because they love everything in Topia so the copied one is the original for them.